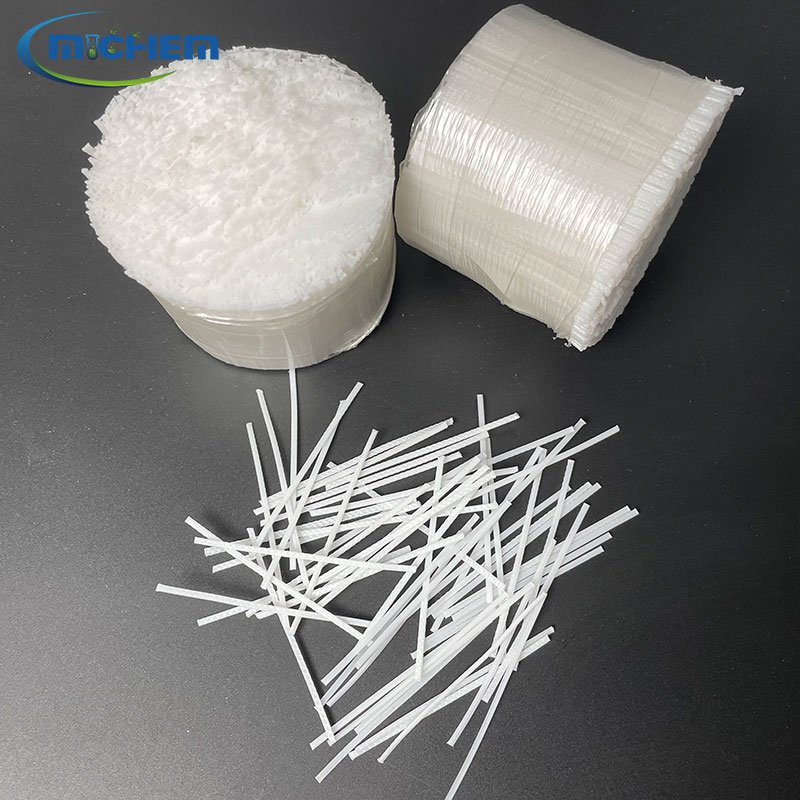 Polypropylene Synthetic Macro Fiber
Michem Polypropylene Synthetic macro fiber is high quality polypropylene in large structure of fibers, Michem Polypropylene Synthetic macro fiber produced by special molding process and surface modification to increase toughness of concrete.Synthetic macrofibers can be thought of like steel fibers, but simply not made of steel. The physical characteristics of these fibers (length, tensile strength, diameter, etc.) are all different, when compared to traditional synthetic micros. 
We provide different lengths, sizes, and packaging according to customer requirements.
For more information, product TDS, COA, SDS, and free samples.
Please contact carrie@michemcn.com
Specifications and characteristics
Type:
Synthetic macro fiber
Tensile Strength:
≥650MPa
Elastic Modulas:
>5000MPa
Melting Point:
160-170°c
Elongation at break:
0.91 (±0.01%) g/cm3
Acid&Alkali Resistance
Excellent
Size:
30-60mm
Precast Concrete
Shotcrete
Industrial floors
Water Retaining Structures
Tunnel linings and slope stabilization
Road, bridge, airport and pool construction
Increased flexural toughness
increased fatigue resistance
Provide long term durability
Reduced shrinkage and cracks