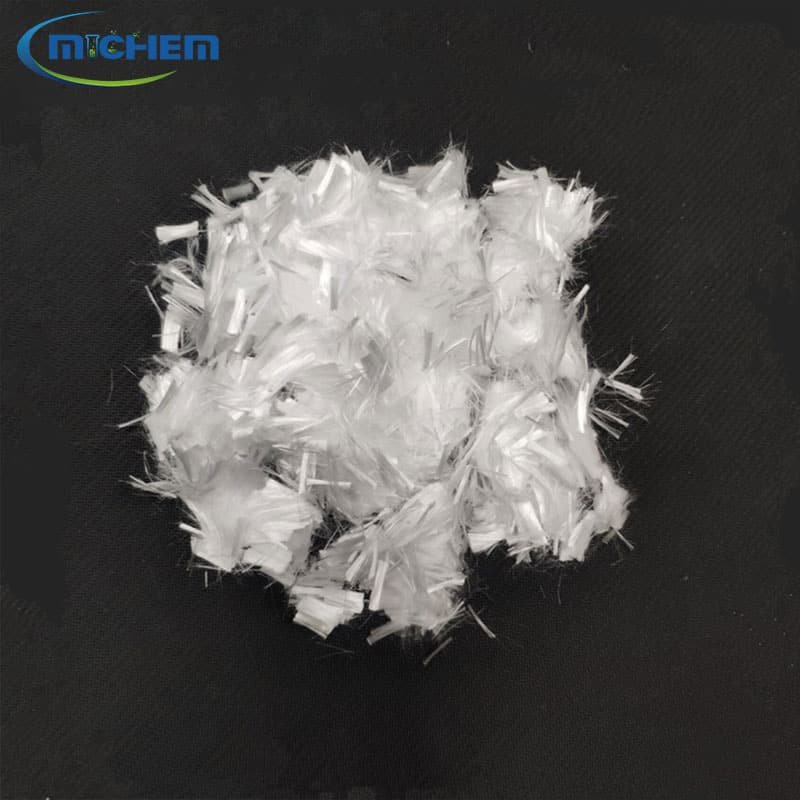 Polypropylene synthetic microfiber
Michem Polypropylene synthetic microfiber is a high-strength fiber made of 100% new polypropylene as the raw material. The fibers are extremely fine, single filaments. Michem polypropylene synthetic microfiber also known as polypropylene monofilament (mono) fiber, PP fiber, anti-cracking fiber, and concrete reinforcement fiber.            
We provide different lengths, sizes, and packaging according to customer requirements.
For more information, product TDS, COA, SDS, and free samples.
Please contact carrie@michemcn.com
Specifications and characteristics
| | |
| --- | --- |
| Type: | Micro Monofilament |
| Tensile Strength: | ≥550MPa |
| Elastic Modulas: | >3500MPa |
| Melting Point: | 160-170°c |
| Acid&Alkali Resistance: | Strong |
| Specific gravity: | 0.91/cm³ |
| Size: | 3-20mm |
| Dosage Reference: | 0.6kg/m³-1.2kg/m³ |
| Concrete: | 0.6kg/m³, |
| Mortar: | 1.2kg/m³ |
Shotcrete
Concrete Buildings
Internal wall panels
Fire Resistance
Rodes,Bridges,Tunnels,Airport
Water retaining works
Repair Materials
Reduced plastic shrinkage and cracks
Reduced Explosive Spalling in Fire
Increased Impact resistance
Improved Acid&Alkali Resistance
Improved Freeze/Thaw Resistance