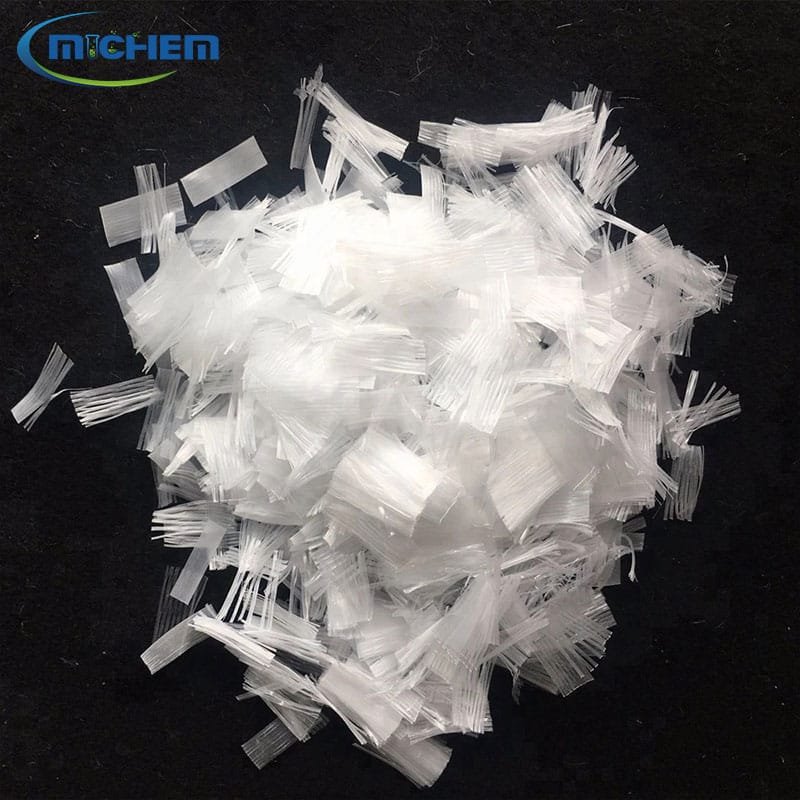 Polypropylene Fibrillated Fiber
Michem Polypropylene Fibrillated Fiber is a kind of polypropylene particle used as raw materials, produced by special processing are interwoven into a mesh fiber. The connection between the fibers can be fully expanded to a net structure. Michem Polypropylene Fibrillated Fiber offers more adhesion points that increase bonding performance in concrete.      
We provide different lengths, sizes, and packaging according to customer requirements.
For more information, product TDS, COA, SDS, and free samples. 
Please contact carrie@michemcn.com
Specifications and characteristics
| | |
| --- | --- |
| Type: | Mesh Fibrillated Fiber |
| Tensile Strength: | ≥650MPa |
| Elastic Modulas: | >5000MPa |
| Melting Point: | 160-170°c |
| Elongation at break: | 0.91 (±0.01%) g/cm3 |
| Acid&Alkali Resistance: | Excellent |
| Size: | 3-19mm |
Shotcrete
Concrete Buildings
Tunnel Linings and Slope Stabilization
Military protection engineering
Road, bridge, airport, warehouses, etc
Reduced Significant lower brittleness
Improved the shock and abrasion resistance
Improves residual strength
Increased cohesion in the fresh concrete
600 or 900 gr in plastic bags.
Water soluble bags and custom bag sizes are available.
Specifications / Compliances
ASTM C1116
ASTM D7508
EN 14889-2