Michem starch ether is a kind of chemical modified starch without plasticizer and organic solvent. Its appearance is white powder. Compared with other materials, it has good compatibility.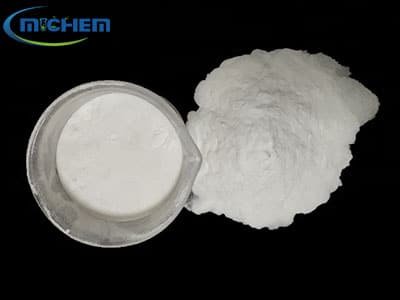 Michem starch ether is compatible with other buildings admixtures, especially suitable for construction dry mix such as mortar, adhesive, and plaster. Combined together with methyl cellulose in the building dry mix, they can realize higher thickening, stronger structure, sag resistance and workability. The viscosity of mortars, binders, and plasters containing higher methyl cellulose ethers can be reduced by the addition of starch ethers.
| | |
| --- | --- |
| Appearance | White powder, free-flowing |
| Solid content | ≥98.0% |
| Solubility | Can dissolve in the cold water |
| Ph Value(3.75%, 25℃) | Alkaline, 8.0-11.5 |
| Viscosity (5%, 20℃ aqueous solution ) | 400-1200mpa.s |
| Moisture | ≤1.0 |
| Fineness | ≤500µm |
Interior and exterior wall putty
Finish mortar
Plaster mortar (Such as gypsum plaster, tile adhesive and masonry mortars.)
Very good fast thickening ability, medium viscosity, certain water retention
Small dosage, the extremely low addition amount can achieve high effect
Improve the material's own ability to resist sag
It has good lubricating property, can improve the workability of the material and make the operation smoother.